Gindulgence
Sometimes refined can be intricate, and sophistication can be loud. Gold-medal winning Gindulgence is brewed with Oregon peaches and German chamomile. Once mature, we introduced gin botanicals for the perfect amount of mingle time. The result is a complex, yet elegant sour providing indulgence in every single sip.
Photos: Phealan Robinson
Orange Creamsicle Sour
What do you get when you take a kettle sour, add milk, sugar, vanilla, fresh mandarin orange zest, and tangerine puree and then dry hop it with Azaca and El Dorado hops? Well, it's a lot like hearing the ice cream truck from two blocks away in the middle of a summer scorcher. Firmly tart, slightly sweet and creamy, and bursting with the hippest new citrus flavors, you'll be running out the door and screaming down the street to get an Orange Creamsicle Sour.
Photos: Reilly Goldberg / Phealan Robinson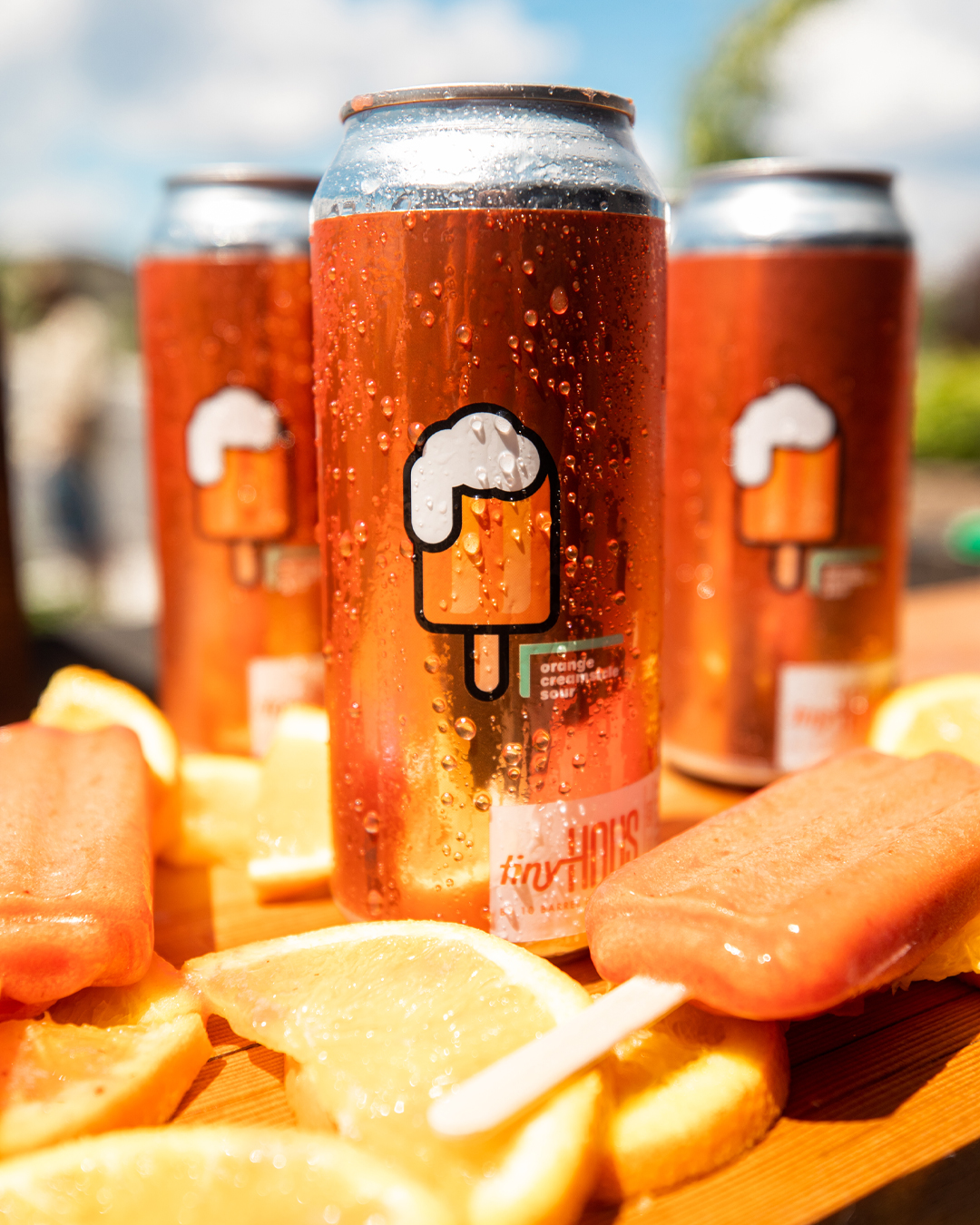 Marionberry Cheesecake Sour
What do you get when you take an Imperial Berliner Weisse, add marionberry, graham cracker, and vanilla, and give it the rich decadence of cheesecake? Imagine a slice of marionberry cheesecake freshly served the way that grandma used to make it. But better…
because Marionberry Cheesecake Sour is beer.
Photos: Reilly Goldberg / Phealan Robinson